The Valley of Fire
Published on
I've been to a lot of national parks so far but I haven't had much time to check out the state parks along the way. Through pure random chance, it was recommended to me that I check out the Valley of Fire State Park on my way from Las Vegas to Zion. Boy am I glad I did -- if it was just bigger, I'm sure it'd be up for a national park designation. I figured I was just going to ride right through the park, which is in the middle of the desert and just a little over an hour outside of Vegas. I ended up sticking around for hours to ride, climb and photograph throughout its boundaries.

The first thing that struck me about the ride in were the rocks. I had yet to make it through Utah's red rocks country, so this was my first sighting of anything of that kind. Valley of Fire looks like some fiendish hand forced the bones of the desert up through the ground, leaving behind scarred formations of boulders and dirt colored somewhere between a deep rust and vibrant tangerine.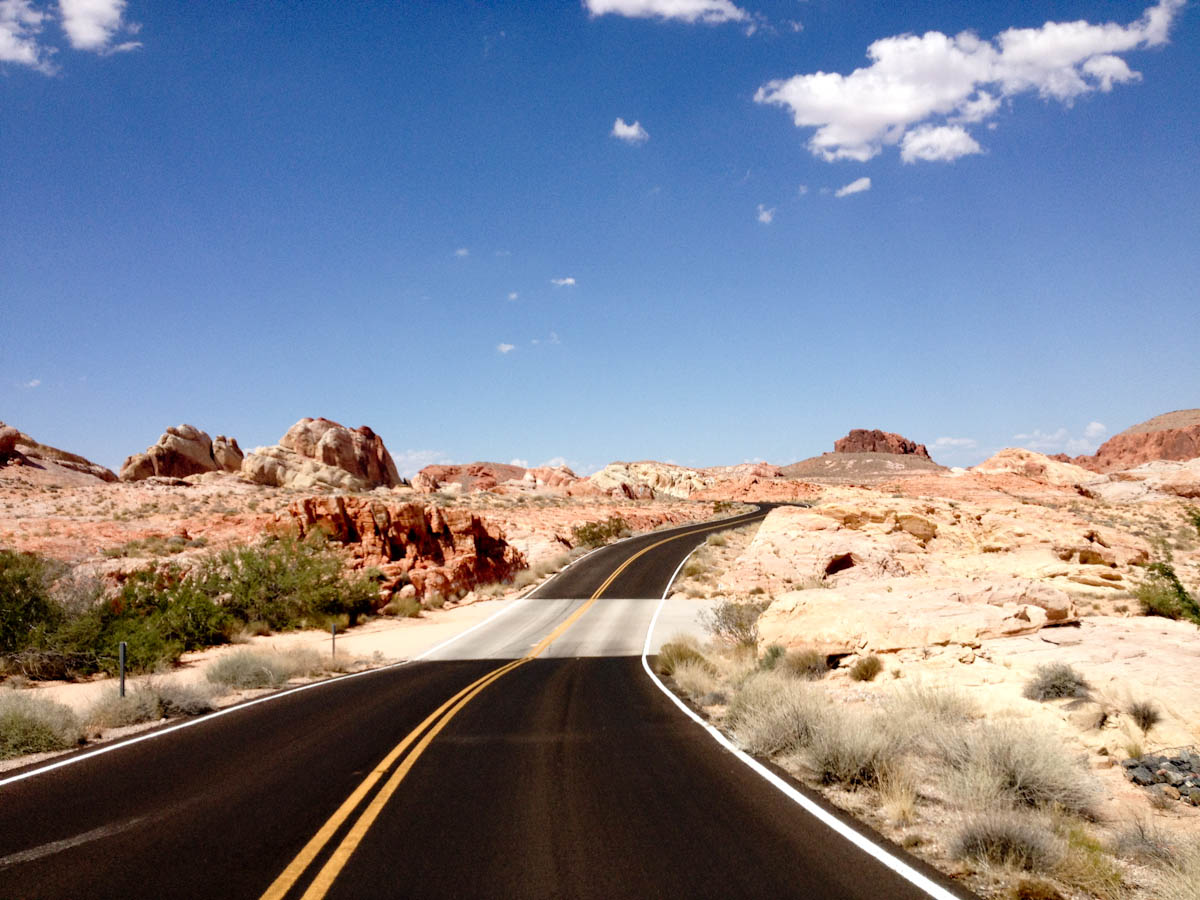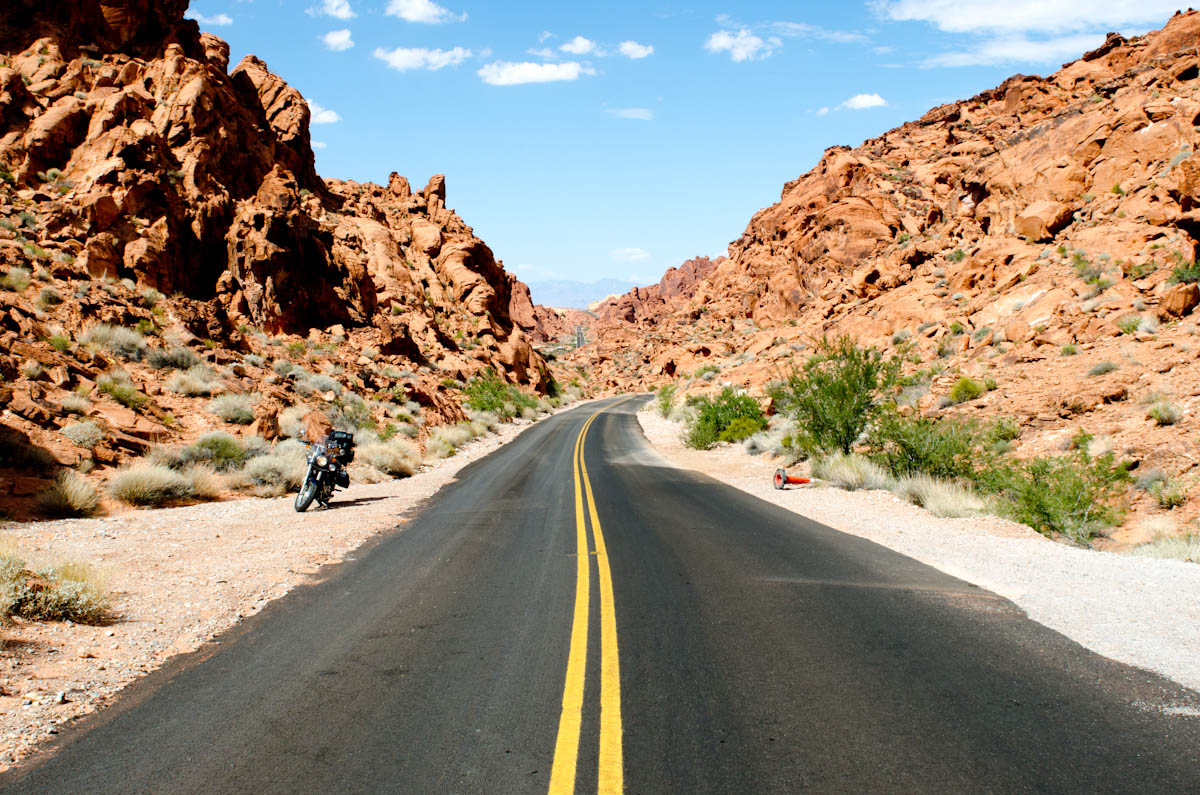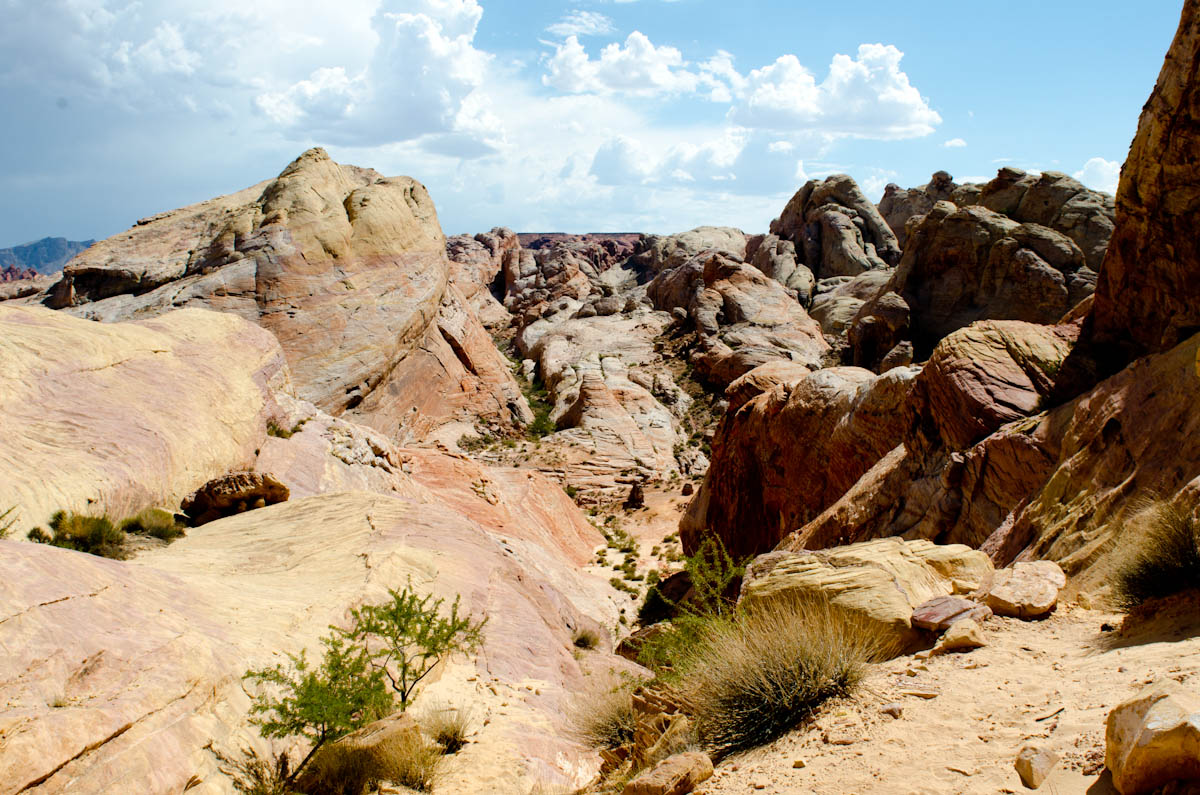 In all my travels before and since, I'm not sure I've found a place that's quite so strangely photogenic. It may not have the expansive vistas or endless forests of the national parks, but all the nooks and crannies that permeated the Martian terrain were just fascinating. I found myself imagining all kinds of different photo shoots that I wanted to do that would interact with texture and character of that landscape.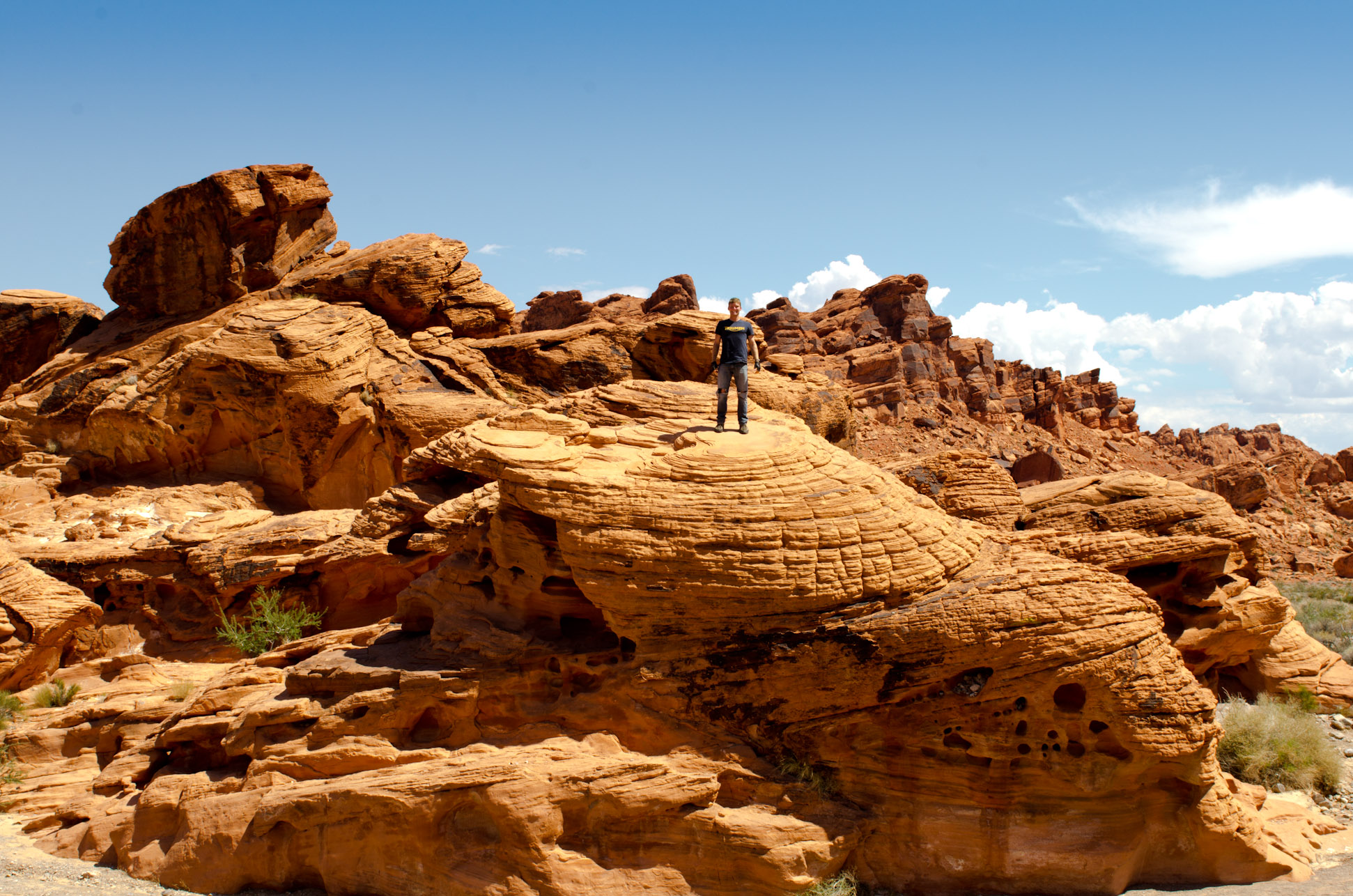 I took a scenic drive through the park, exploring twisted hills, hot dry washes, ancient petroglyphs and even a rock arch.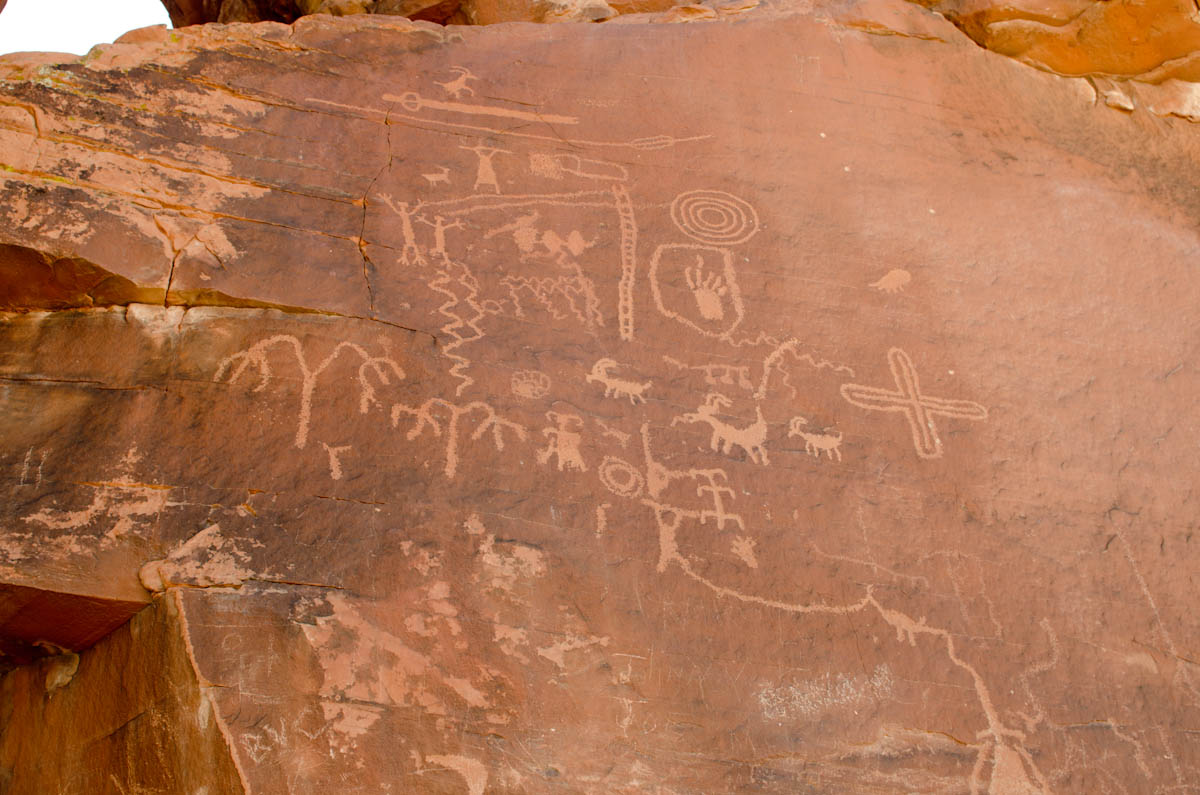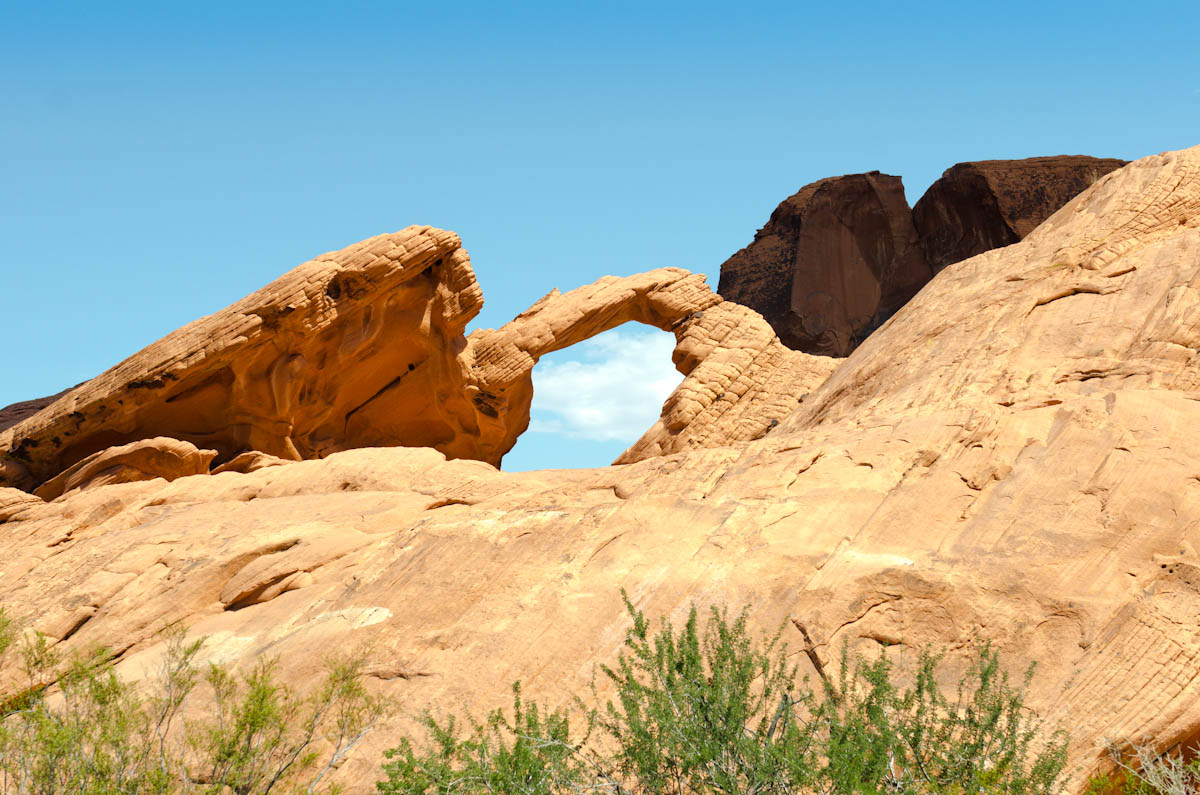 The intense heat of the afternoon was broken by the formation of some angry-looking clouds and I hit the road again. I made it across the desert and had just entered a steep mountain pass when the winds began to really pick up. I pulled over and fought to keep my bike from blowing away as I donned my rain gear before continuing on just as the rain began to fall. Not being from a desert climate, I wasn't expecting what would soon become a pretty common occurrence -- the afternoon storms of the monsoon season.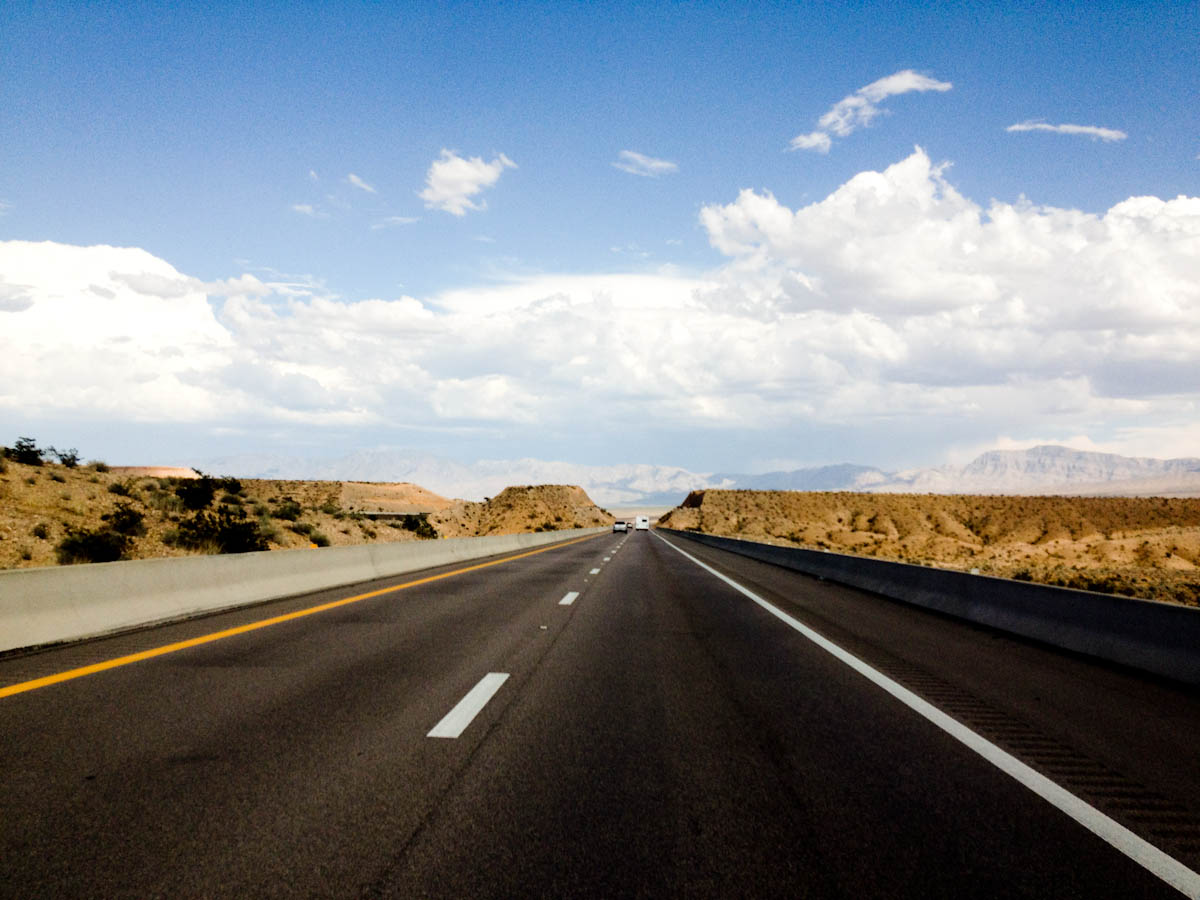 I made it through the storm and found some clear road for the last leg up to Hurricane, UT, just south of Zion. There I picked up some camping supplies and ate a great meal at a totally out of place little cafe on the main street called Barista's. Whoever owned the place was clearly into intricate metal work and gourmet sandwiches. I never expected to get anything "drizzled" with anything else or presented with flair and flourish at a small town in the middle of Utah. I guess I haven't seen it all yet.