A very busy day began with a chilly morning wakeup in the teepee. We combined possessions, loaded up the bike, and set out for Jackson, WY on rt 33. What a great ride! It as full of long and twisting climbs into the mountain passes, reaching over 8000' before descending again to the valley of Jackson.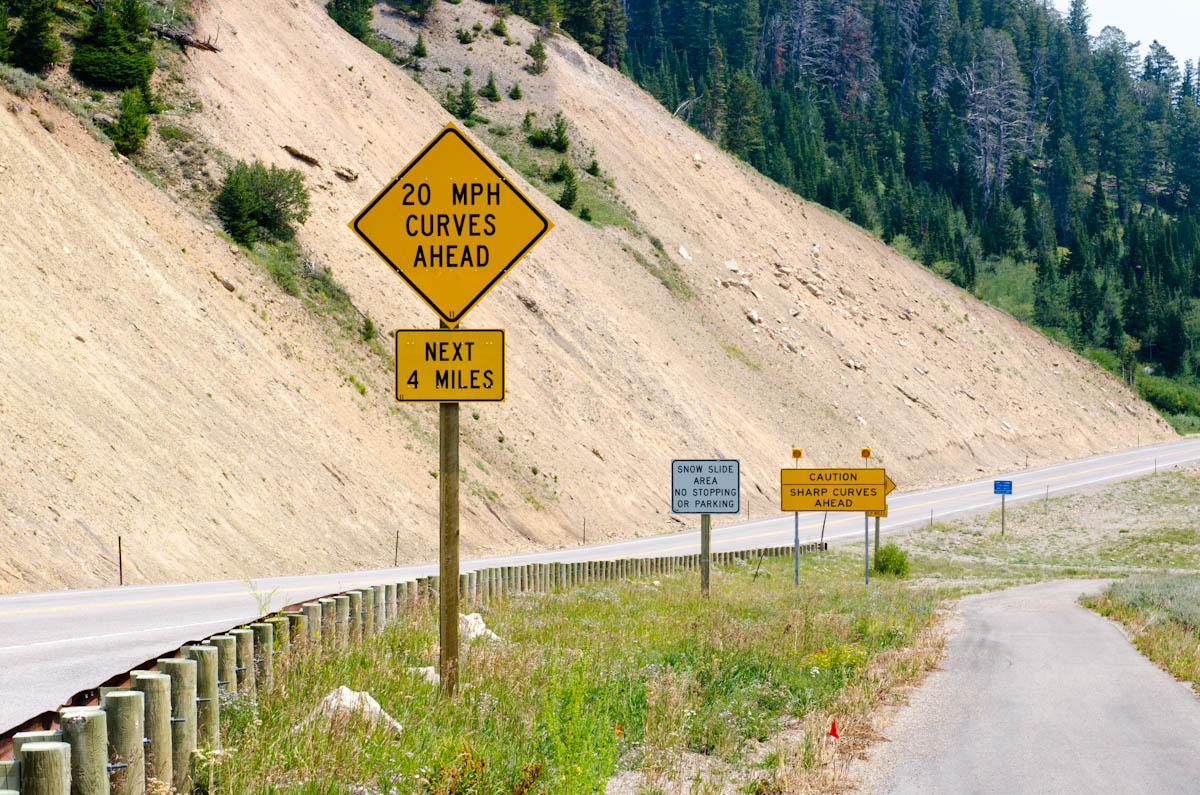 Jackson, WY is a beautiful town that looks like it's just waiting for the winter snows. The buildings are typically made from thick logs with good strong roofs that look about as awkward as wearing a wool sweater in July. We grabbed lunch at a cafe with a view of the mountains that ringed the valley... only they weren't there.

The air was, according to the locals, as hazy as they'd seen it in years. The horizon just sort of melted into a soupy gray where you could just barely make out the rise of the land. Smoke from the Idaho wildfires had filtered into the basin to the point where you had to blink a lot to dispel a gentle stinging sensation of the eyes that sort of hovered at the edge of consciousness.