Yosemite National Park
Published on
I got a nice taste of life in San Francisco during my visit there and it took a lot of miles to bring myself back from Planning Mode to Exploration Mode. It didn't help that the last morning in the Bay Area involved an early-AM trip to the airport, a last-minute post office run, a car swap, and even some bike luggage repair. I think my hands were clenched a little too tightly on the handlebars (and only partially due to the terrible California drivers) almost all the way back to the the Sierra Nevada Mountains.

I finally began to settle back in my seat and breathe easy once I was again amidst the idyllic yellow hills and perfectly rounded trees of rt 120 heading towards Yosemite.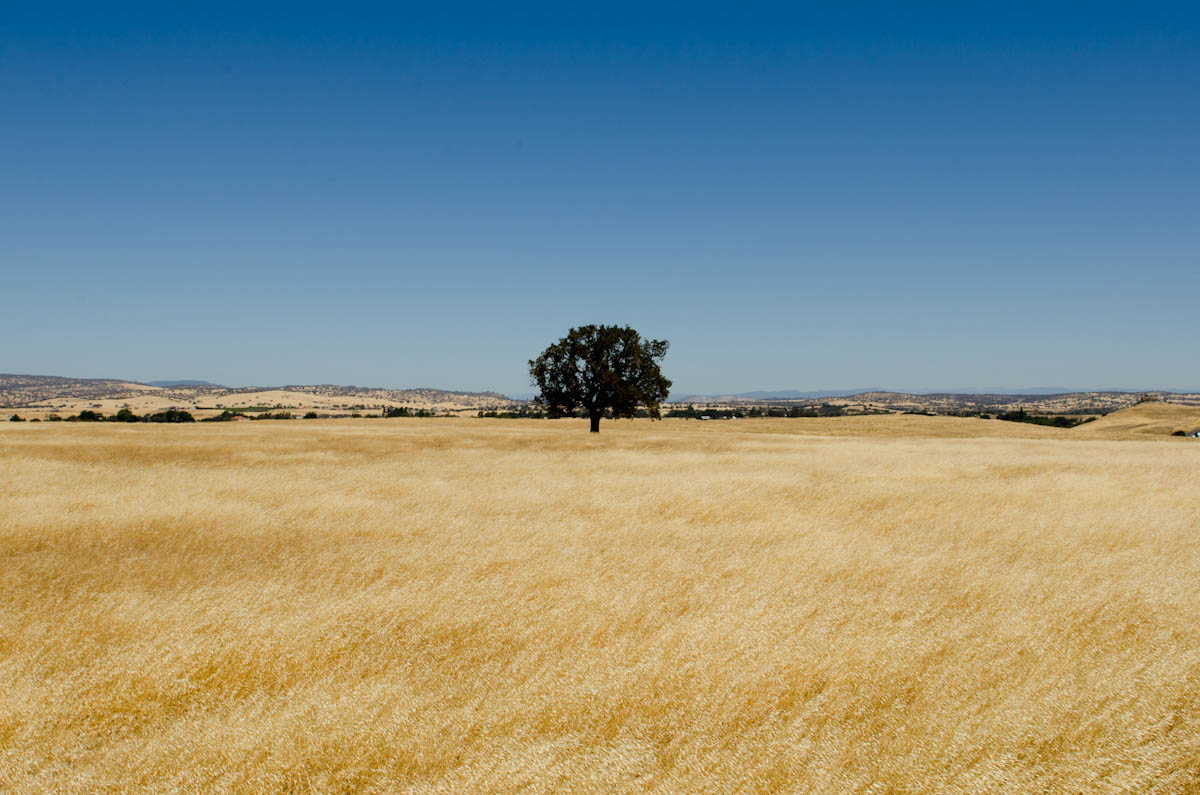 The foothills grew and grew and the corners got tighter and tighter as I climbed to over 9000' elevation, a hell of a rise from sea level just hours before. I passed the Hetch Hetchy reservoir and a pumping station that pushed three enormous tubes of water straight up the slope of the mountain. As had happened a few times before, these pieces of hydroelectric infrastructure gave me flashbacks to the maps I'd had in front of me for the previous 5 years.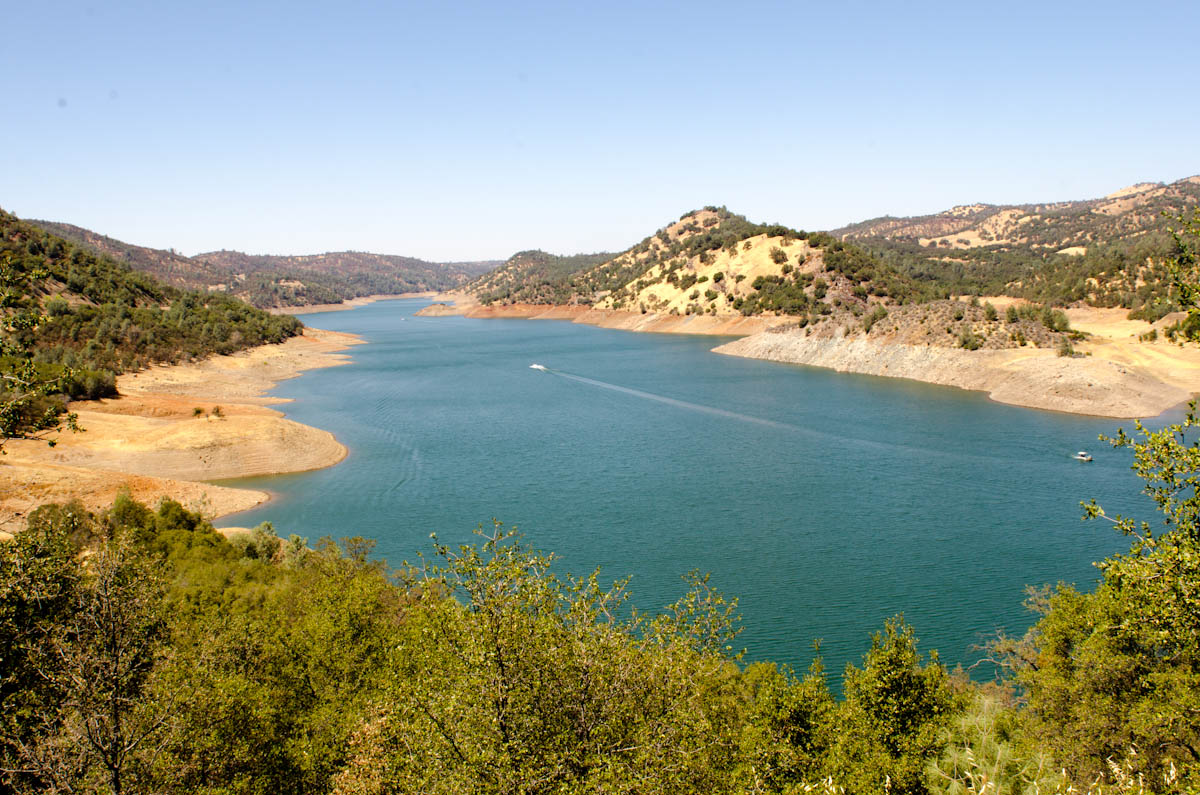 The first section of Yosemite National Park was actually a bit disappointing. It was a good-looking forest but similar to what I'd seen before. I got worried. The further in I rode, though, the more the woods seemed to come to life. As the sun filtered through the canopy, it hit the bright green moss that lay like a fleece atop the tree bark and set the place awash with color.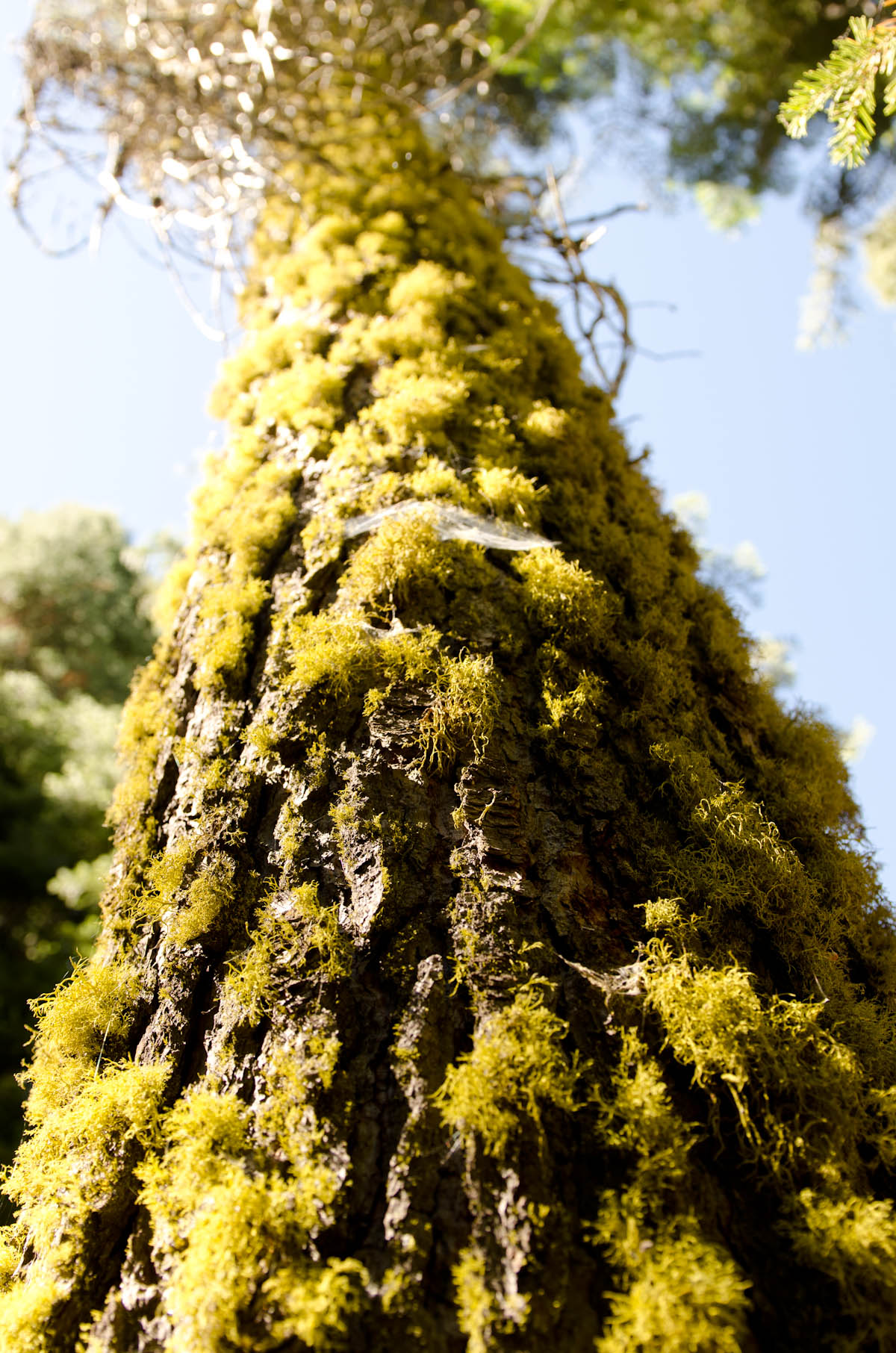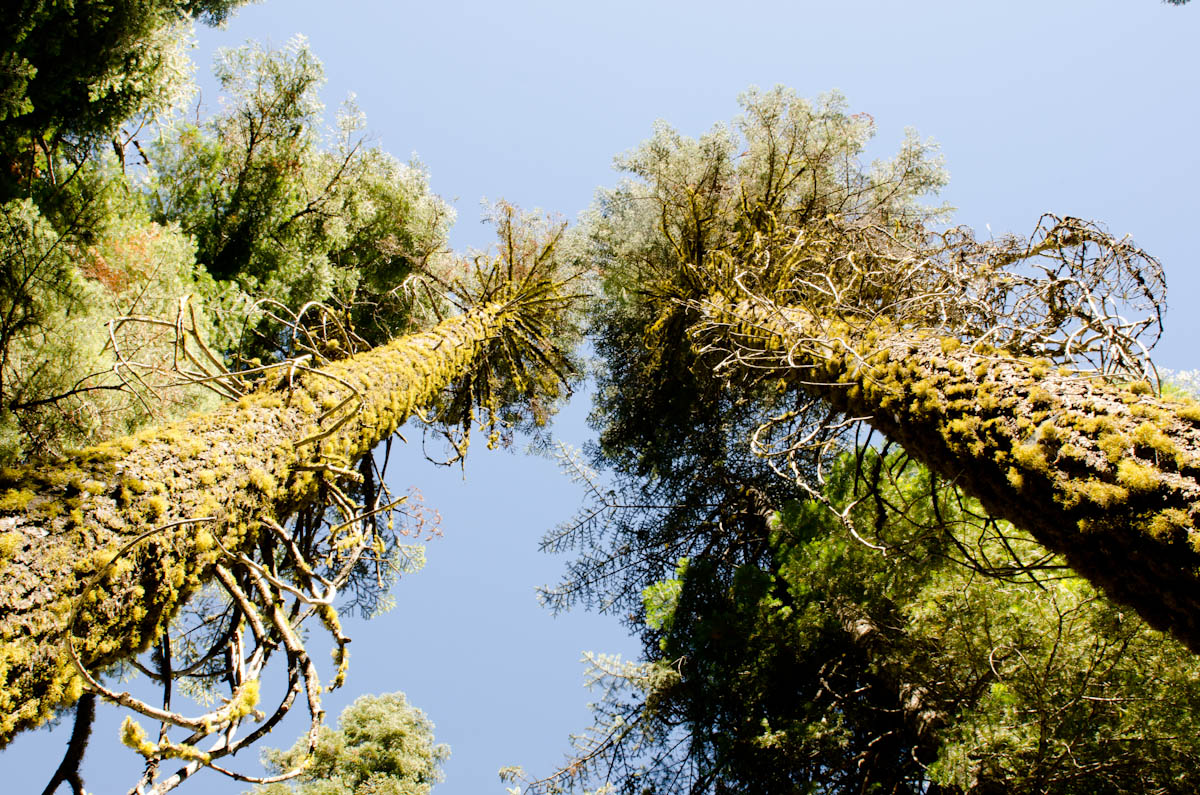 As the road climbed ever higher into the mountains, the spaces between trees widened to reveal the bare rock beneath. Eventually, the trees opened up in places to reveal breathtaking vistas of smooth rock, erratic boulders and glacial moraine. At times the mountains seemed sculpted out of a single enormous piece of rock.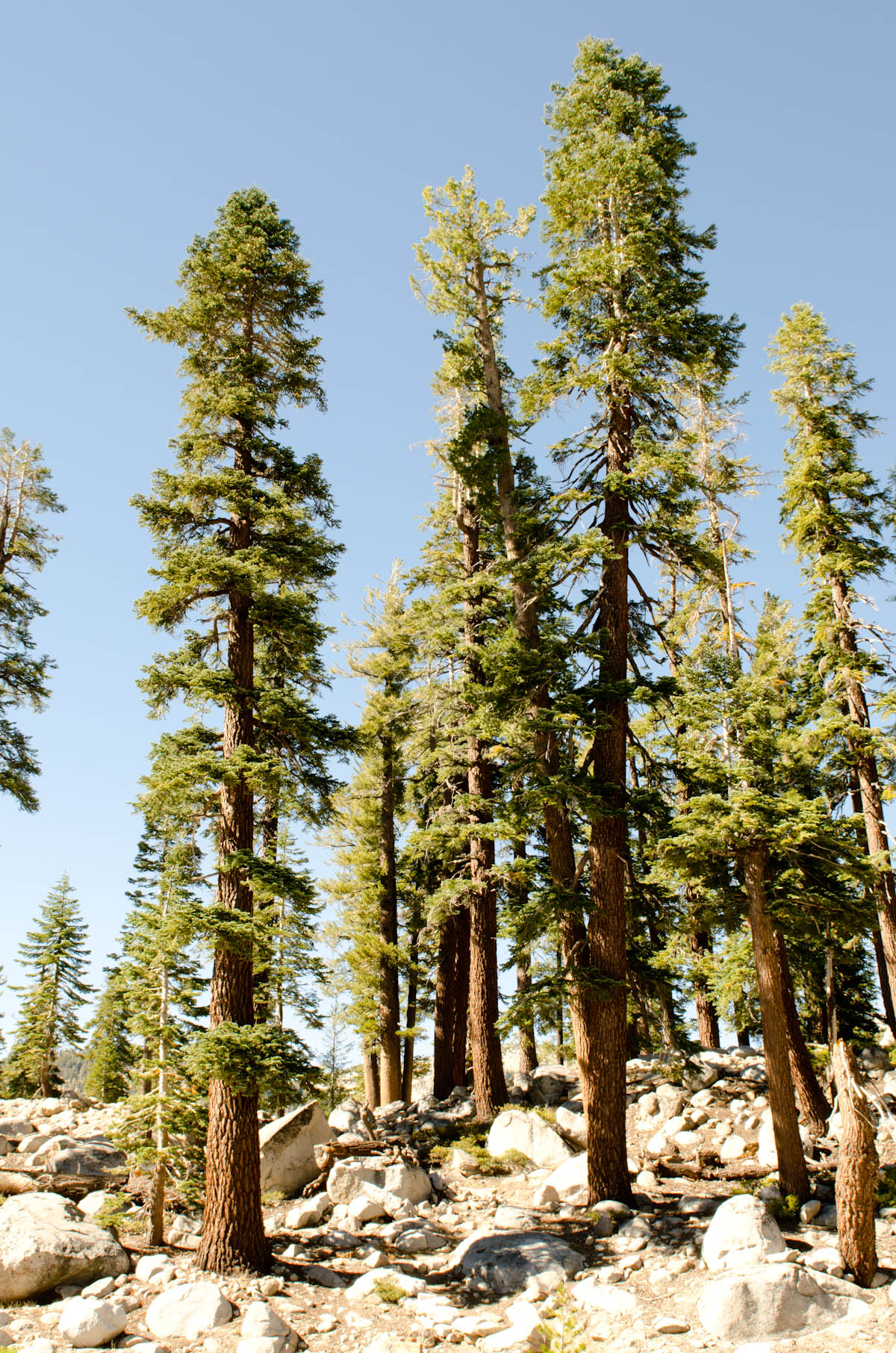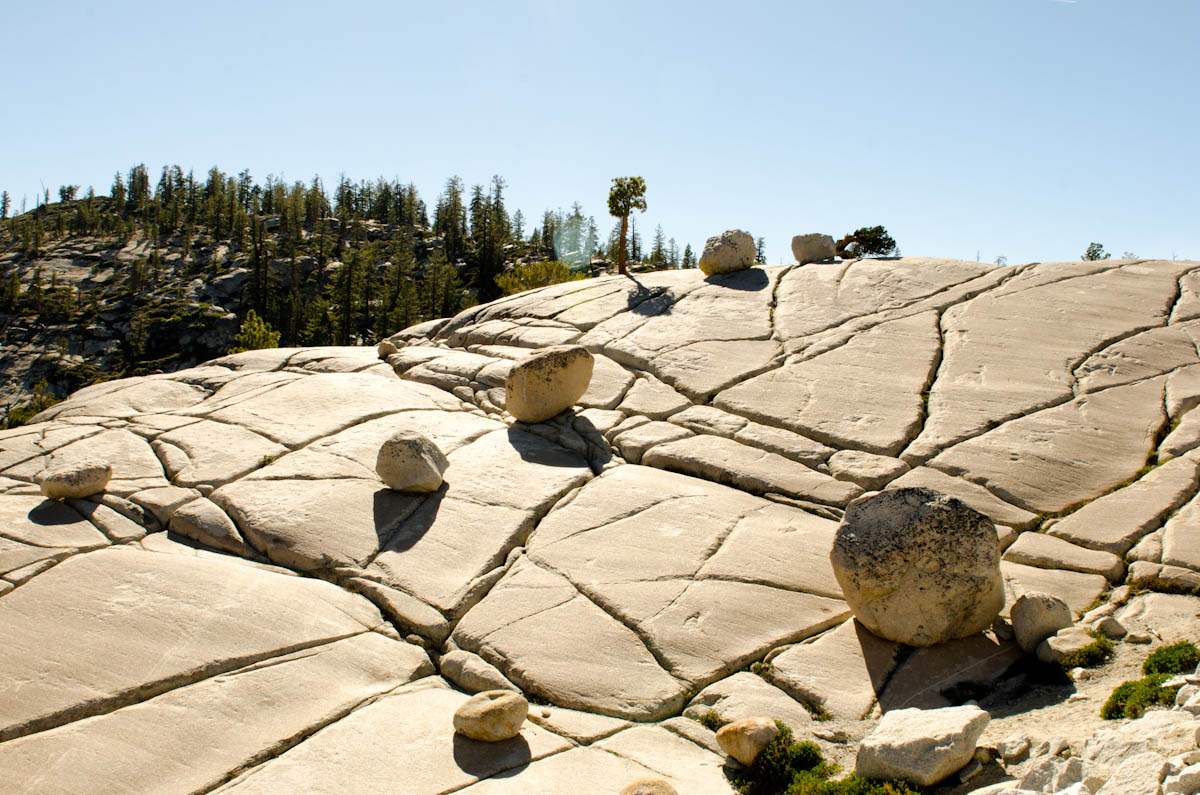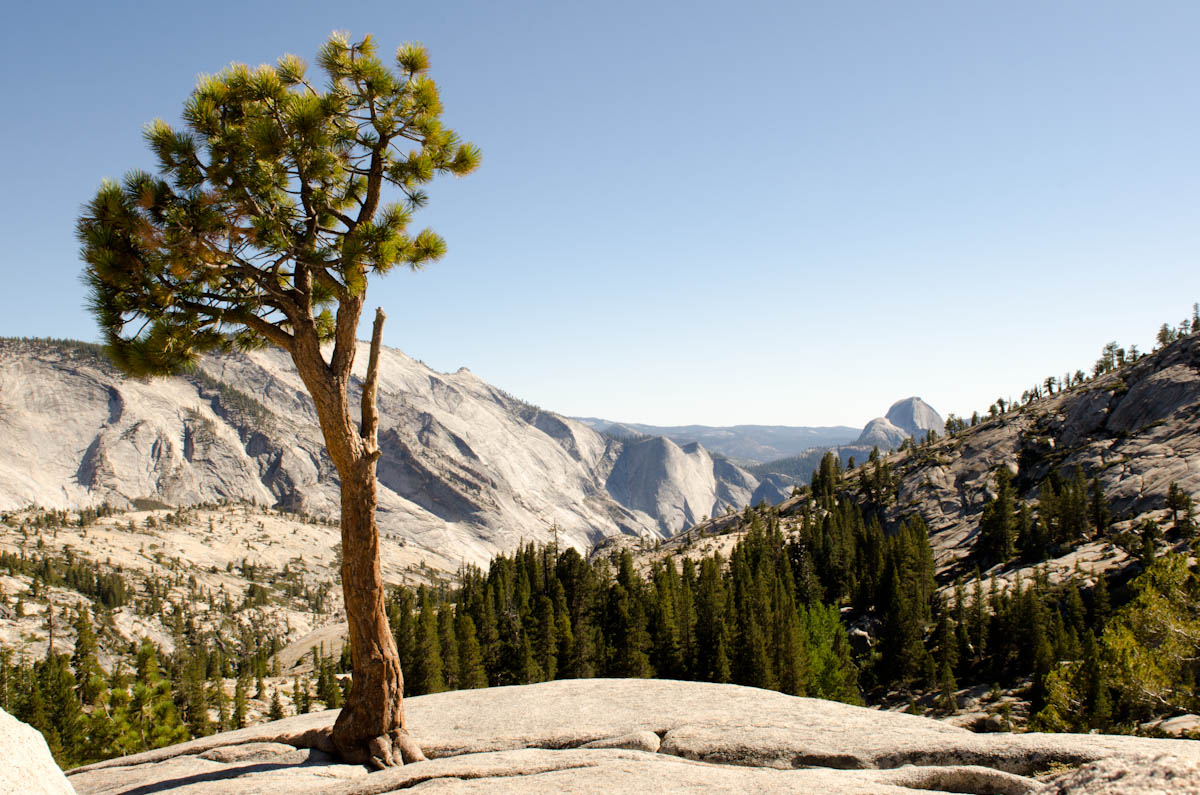 The ride through Yosemite on rt 120 was really just a taste of the park and I liked what I saw a whole lot. Once the road began cutting through the heart of the mountains, it made me again long to get off the bike, throw on a backpack and go exploring. It didn't help to see rock climbers slowly making their way up several cliff faces in the distance. At least I'll be able to easily return in the coming years during my reign in San Francisco.

The road slowly wound its way back down from the mountains, this time crawling along steep cliffs and cutting a long and jagged scar down otherwise bare stone walls. After 4000' of descent, I finally found smooth and even ground in a rural valley near the town of Bishop, CA, where I spent the night.